You are here: Home » The Marketing Diary » Project Development: The Enlightened Salesperson » Enlightened Salesperson Launch Time!
July 13, 2004
Enlightened Salesperson Launch Time!
It took us some time (actually about two years), but our Enlightened Salesperson project is finally coming closer to public launch. We just started marketing it to our existing marketing partners today.
Why should this matter to you?
Because we'll keep you posted on what we're doing, how and with what success!
As I said, we launched today with an exclusive offer for our existing 478 marketing partners around the world.
1. They already received two mailings prior to today, telling them more about the project and getting them interested ... and ready to react to the special offer in the next 4 days.
2. We're doing a 4-way split test on the sales page. We're of course looking to find out what approach works best.
For now, we're testing sales letter length and web site graphics (on separate tests of course).
I'll keep you updated.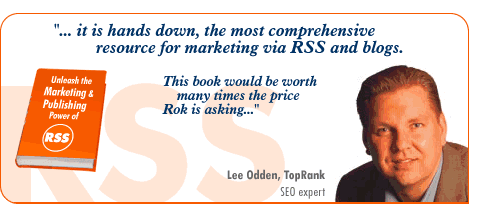 Related Articles
[January 18, 2005]
RSS Blog Moving and New RSS Blog
[January 18, 2005]
RSS E-book Launched
[October 25, 2004]
The Enlightened Salesperson Manifesto Launched
[October 6, 2004]
Why the Enlightened Salesperson Marketing Partnership Contest Failed?
[October 2, 2004]
Enlightened Salesperson Final Partnership Contest Results
[September 20, 2004]
First Day of the Enlightened Salesperson Contest and Evaluating Possible Mistakes
[September 14, 2004]
New ES Split-Tests and Partnership Contest
[September 8, 2004]
The Enlightened Salesperson Price Test Results
[September 3, 2004]
The Enlightened Salesperson ChangeThis Manifesto
[August 21, 2004]
I Need Your Help -- Our ChangeThis Manifesto Proposal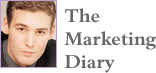 Read about real-life marketing and project management experience, views and results. Follow our projects and see what worked and what didn't and especially what you can learn from our mistakes and successes.
Edited by Rok Hrastnik
Unleash the Marketing & Publishing Power of RSS

The e-book that is defining RSS marketing.
[February 14, 2007]
Directly Grabbing RSS Subscribers and Getting Syndicated Through Pheedo RSS Advertising
[February 13, 2007]
Why is Everyone Missing the RSS Transactional Messaging Opportunity?
[February 12, 2007]
Is Amazon Missing the RSS Advertising Opportunity?
[February 12, 2007]
Will Yahoo! Pipes Increase Content Theft?
[February 9, 2007]
Comments Off Again