You are here: Home » The Marketing Diary » Project Development: The Enlightened Salesperson » The Enlightened Salesperson Manifesto Launched
October 25, 2004
The Enlightened Salesperson Manifesto Launched
It took some time, but the Enlightened Salesperson Manifesto is here!
The folks at ChangeThis just posted it online.
What is it?
"The Enlightened Salesperson introduces the concept of "Selling From the Inside Out", touches "The Laws of the Universe" and gives you a model you can use to power a successful sales organization or your own personal sales. It will take you from building the foundation for an "enlightened" sales environment, to the reason why most sales trainings fail, help you develop strategic selling, introduce you to the secret knowledge of transferring energy, teach you the essentials of powerful motivation and help you establish the 5 Cornerstones of Successful Business Foundation.

And in the end, it will help you re-discover the joy and happiness in sales."
And naturally, its free to download, as are all ChangeThis manifestos. If you haven't bought the e-book yet, this is your chance to see what it's all about.
Please, help us by spreading the word and sending the download link or the PDF file to as many people as you think might be interested in increasing their sales success.
Get it here:
http://www.changethis.com/sp-3.EnlightenedSales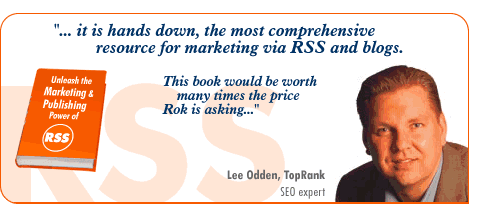 Related Articles
[January 18, 2005]
RSS Blog Moving and New RSS Blog
[January 18, 2005]
RSS E-book Launched
[October 6, 2004]
Why the Enlightened Salesperson Marketing Partnership Contest Failed?
[October 2, 2004]
Enlightened Salesperson Final Partnership Contest Results
[September 20, 2004]
First Day of the Enlightened Salesperson Contest and Evaluating Possible Mistakes
[September 14, 2004]
New ES Split-Tests and Partnership Contest
[September 8, 2004]
The Enlightened Salesperson Price Test Results
[September 3, 2004]
The Enlightened Salesperson ChangeThis Manifesto
[August 21, 2004]
I Need Your Help -- Our ChangeThis Manifesto Proposal
[August 19, 2004]
Google Campaign Stopped & Other Updates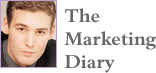 Read about real-life marketing and project management experience, views and results. Follow our projects and see what worked and what didn't and especially what you can learn from our mistakes and successes.
Edited by Rok Hrastnik
Unleash the Marketing & Publishing Power of RSS

The e-book that is defining RSS marketing.
[February 14, 2007]
Directly Grabbing RSS Subscribers and Getting Syndicated Through Pheedo RSS Advertising
[February 13, 2007]
Why is Everyone Missing the RSS Transactional Messaging Opportunity?
[February 12, 2007]
Is Amazon Missing the RSS Advertising Opportunity?
[February 12, 2007]
Will Yahoo! Pipes Increase Content Theft?
[February 9, 2007]
Comments Off Again