You are here: Home » The Marketing Diary » Personal Stuff » Helping a Fellow Marketer
February 15, 2005
Helping a Fellow Marketer
Marketers, just like everyone else, often go through difficult personal times. And at times like those, it's only fitting and human that other marketers help them get through the worse and help them in any way possible.
Chip Tarver is a marketer who needs our help now.
His wife passed away in a car accident a few days ago. Chip and his children survived, but their lives will never be the same again.
And like many people today, Chip had no insurance. If you can, help him out by making a personal donation to him. Click here. Chip often helps others, it's time we do the same for him.
This web site has been set-up by Joe Vitale, a great friend and a great person who is always there when others need help.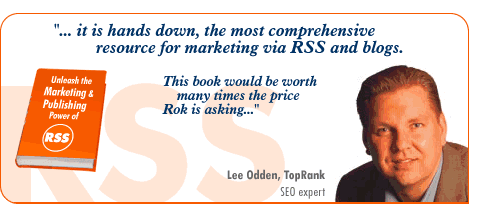 Related Articles
[February 18, 2005]
Experiencing a Writer's Block
[February 10, 2005]
Let's Meet Up in London, at the International Direct Marketing Fair
[January 17, 2005]
About Writing a Book & RSS Marketing e-Book Ready
[December 23, 2004]
Merry Christmas!
[November 10, 2004]
Feeling Lonely
[October 22, 2004]
Rok on E-mail, RSS, Entrepreneurship and Failiure
[September 10, 2004]
The RSS Debate
[September 7, 2004]
Joe Vitale Launches a New E-book on RSS
[August 16, 2004]
Leaving Finance: New Challenges Await
[July 26, 2004]
'Marketing Experience' from Mallorca, Spain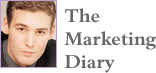 Read about real-life marketing and project management experience, views and results. Follow our projects and see what worked and what didn't and especially what you can learn from our mistakes and successes.
Edited by Rok Hrastnik
Unleash the Marketing & Publishing Power of RSS

The e-book that is defining RSS marketing.
[February 14, 2007]
Directly Grabbing RSS Subscribers and Getting Syndicated Through Pheedo RSS Advertising
[February 13, 2007]
Why is Everyone Missing the RSS Transactional Messaging Opportunity?
[February 12, 2007]
Is Amazon Missing the RSS Advertising Opportunity?
[February 12, 2007]
Will Yahoo! Pipes Increase Content Theft?
[February 9, 2007]
Comments Off Again