E-books are everywhere and extremely hard to market, largely due to huge market saturation. Success requires integrating different marketing tools, including offline.
Luckly we didn't have the saturation problem when we started publishing e-books at the business daily Finance in Slovenia beggining of this year, since we were practically building the e-book market (there were e-books before, but none were comercially successful).
But still, instead of just focusing on one marketing tool, we tried using a more complex combination.
The first e-book that we published (the subject was accounting) sold 700 copies in the first 2 weeks, and that on a market with a mere 2.000.000 population. It then went on and became the absolute Slovenian e-book bestseller, selling more than 1.000 copies, which is alot even for print books here.
The sales mini-site achieved a total 14% conversion from visitors to buyers.
What's interesting about this case are the sales sources (the sales sources that generated sales):
Racunovodja.com: 28% [an affiliate marketing deal; 25% commission; a web site focused on accountants]

E-mail sales letter to all Finance-on.net users: 42%

Web advertising on Finance-on.net with classical banners: 10%

Other e-mail campaigns [host marketing deals with Uspeh.com, Gambit.si, Lisac-Lisac.si]: 10%

Print advertising: 3%
The thing that surprised me the most was the print campaign: based on our statistics, only 3% of the people that bought the e-book came to the sales mini-site from print ads in the business daily.
Unfortunatelly we cannot precisely determine whether print advertising also had an indirect effect, but we I'm predicting that it had.
It's also interesting to know that the first 540 customers also received a special bonus: a print cover for the e-book. They could simply print the e-book and then insert the material in to the cover and bind it.
While most customers e-mailed us to see where their cover is (the printing took a little more time than anticipated), I believe that the actual cover didn't have much impact on sales, since the e-book was still selling with the same success when we stopped offering it.
After reaching 540 customers we also increased the price for app. 50%. The change again didn't have a negative impact on our sales.
Oh, and there was something else interesting as well: our customers could simply download the e-book after "ordering" it and then pay a week or two later, after receiving the invoice from us. Yes, we actually let them have it before paying for it --> more than 95% actually paid!
The Sales Mini-Site Screenshot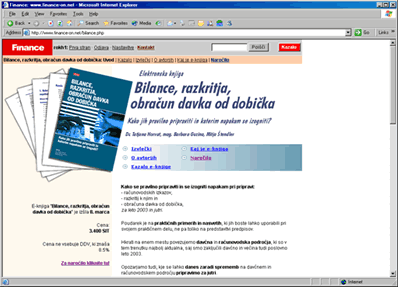 Banner #1 [natural size 300x250 px]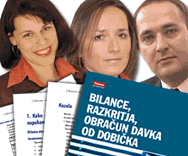 Banner #2 [natural size 160x600 px]