You are here: Home » The Marketing Diary » Marketing Stories » How Not to Sell
August 18, 2003
How Not to Sell
Today I heard two very interesting personal sales stories ... that tell exactly how not to sell ... unless you want to do permanent damage to your brand and completely destroy your chances of getting repeat business from your customers.
Flower Relief
How do you, while trying to sell your books door-to-door, get your foot in the door and make the sale?
This salesman rang on the door and then started relieving himself on the nearest flower pot, just as the apartments owner was checking who's at the door.
Then he said: "Let me in and buy a book from me and I'll go do this to your neighbor."
Micro-Positioning
Another book salesman got a brilliant idea (not!) ... he specialized only in prospects over 80 years old, preferably nearing 90, on a 12 installment payment plan. Unfortunately, most of his buyers died before paying even half of the installments.
And their guardians weren't too happy about this either.
Not something you want to do if your brand name and long-term profits matter to you ...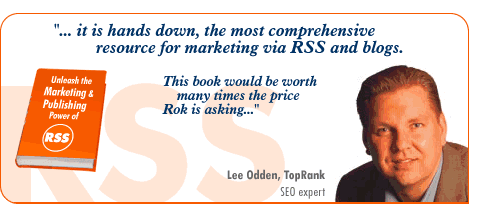 Related Articles
[March 8, 2006]
Joe Vitale's New Book Launch Campaign
[October 5, 2005]
Great Customer Service, Not Branding Creates Brand Loyalty
[September 21, 2005]
The Future of the Marketing Diary
[April 22, 2005]
Joe Does It Again, After Taking On Potter For Yet Another Round
[April 6, 2005]
Joe Vitale Beats Harry Potter
[March 30, 2005]
Short and Sweet Interview With Seth Godin: Liars, Blogs and RSS
[March 7, 2005]
Bombed Promotion - Back-End Success
[February 28, 2005]
The International Direct Marketing Fair Report
[February 17, 2005]
George Bush and the Parachute PR Stunt
[February 14, 2005]
Reaching People With a Creative Message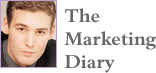 Read about real-life marketing and project management experience, views and results. Follow our projects and see what worked and what didn't and especially what you can learn from our mistakes and successes.
Edited by Rok Hrastnik
Unleash the Marketing & Publishing Power of RSS

The e-book that is defining RSS marketing.
[February 14, 2007]
Directly Grabbing RSS Subscribers and Getting Syndicated Through Pheedo RSS Advertising
[February 13, 2007]
Why is Everyone Missing the RSS Transactional Messaging Opportunity?
[February 12, 2007]
Is Amazon Missing the RSS Advertising Opportunity?
[February 12, 2007]
Will Yahoo! Pipes Increase Content Theft?
[February 9, 2007]
Comments Off Again