You are here: Home » The Marketing Diary » Marketing Stories » Joe Vitale's New Book Launch Campaign
March 8, 2006
Joe Vitale's New Book Launch Campaign
Joe Vitale has another bestseller up his sleeve, and has again employed his tested strategy on how to reach bestseller status on Amazon in just one day.
Simply go to Amazon, order his new book on how to make your life better, and get 59 additional free e-bonuses from Joe.
Click here for more details.
Again, a campaign to study and learn from. Especially since it already earned Joe a two-day-in-a-row #1 spot on Amazon.
And of course, the new book, Life's Missing Instruction Manual, is a perfect buy all by itself. And as far as I know Joe, his 59 bonus offer will only be available today.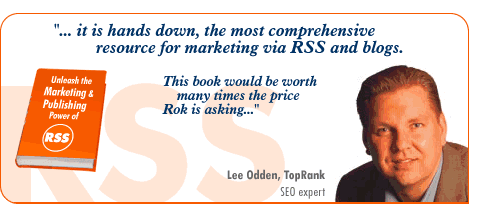 Related Articles
[October 5, 2005]
Great Customer Service, Not Branding Creates Brand Loyalty
[September 21, 2005]
The Future of the Marketing Diary
[April 22, 2005]
Joe Does It Again, After Taking On Potter For Yet Another Round
[April 6, 2005]
Joe Vitale Beats Harry Potter
[March 30, 2005]
Short and Sweet Interview With Seth Godin: Liars, Blogs and RSS
[March 7, 2005]
Bombed Promotion - Back-End Success
[February 28, 2005]
The International Direct Marketing Fair Report
[February 17, 2005]
George Bush and the Parachute PR Stunt
[February 14, 2005]
Reaching People With a Creative Message
[February 7, 2005]
BTI Communications: Reaching #1 Search Engine Rankings With RSS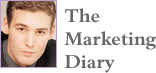 Read about real-life marketing and project management experience, views and results. Follow our projects and see what worked and what didn't and especially what you can learn from our mistakes and successes.
Edited by Rok Hrastnik
Unleash the Marketing & Publishing Power of RSS

The e-book that is defining RSS marketing.
[May 4, 2007]
Amazon Soft-Launches RSS Feeds for Product Tags
[May 3, 2007]
The NewsGator Interview: RSS in the Enterprise - Manage Internal Information More Easily
[May 3, 2007]
The NewsGator Interview: RSS for Online Media and Branded RSS Readers
[May 3, 2007]
The NewsGator Interview: How are Vista and IE Changing the RSS Landscape?
[May 3, 2007]
Flying to Boston for the ACCM Conference