You are here: Home » The Marketing Diary » Various Marketing Ramblings » How New Michigan and Utah Email Laws Affect You
July 4, 2005
How New Michigan and Utah Email Laws Affect You
On July 1st two new U.S. state e-mail laws, which impact all e-mail marketers, came into effect.
As usual, MarketingSherpa was quick to follow-up with interpretation and has a great how-to article on the topic (open-access until July 10th).
To summarize:
a] Both lists set up Do Not Contact lists where children e-mail addresses or e-mail addresses that can be accessed by children can be registered.
b] The law prohibits you from sending any content or links to content that children can't legally see or respond to. Period. Existing business relationships and opt-in lists have no bearing on the matter.
c] Penalties can even include jail time.
d] Unappropriate content might even include information of financial services, such as credit card offers. And yes, this also includes content on the sites you're linking to in your e-mail communications.
e] The only way to be completely safe is to run your lists through the purge lists, which will be made available soon.
The text of both laws is available here.
E-mail marketing just got much harder ... again.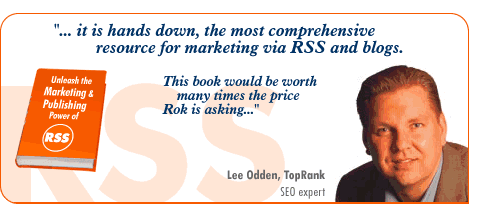 Related Articles
[November 14, 2005]
The Revolution in Online Conversions: Google Analytics
[November 14, 2005]
Don't Put Obstacles on Your Conversion Path
[November 2, 2005]
The Crazy Idea of Using Blogs for Business
[September 12, 2005]
The 7 Steps to Creating the Ultimate Small Business Marketing System
[August 2, 2005]
Heart Kids Blogathon
[July 14, 2005]
Authentication, Accreditation and Reputation for E-mail Marketers
[June 19, 2005]
A Great List of E-mail Marketing Vendors
[June 19, 2005]
Turning Your Blog in to a Traffic Engine
[May 10, 2005]
30% of All Slovenians Love Spam?
[May 10, 2005]
Internet Marketing in Bosnia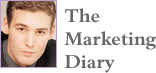 Read about real-life marketing and project management experience, views and results. Follow our projects and see what worked and what didn't and especially what you can learn from our mistakes and successes.
Edited by Rok Hrastnik
Unleash the Marketing & Publishing Power of RSS

The e-book that is defining RSS marketing.
[February 14, 2007]
Directly Grabbing RSS Subscribers and Getting Syndicated Through Pheedo RSS Advertising
[February 13, 2007]
Why is Everyone Missing the RSS Transactional Messaging Opportunity?
[February 12, 2007]
Is Amazon Missing the RSS Advertising Opportunity?
[February 12, 2007]
Will Yahoo! Pipes Increase Content Theft?
[February 9, 2007]
Comments Off Again