You are here: Home » The Marketing Diary » Various Marketing Ramblings » Authentication, Accreditation and Reputation for E-mail Marketers
July 14, 2005
Authentication, Accreditation and Reputation for E-mail Marketers
Alastair Tempest, the FEDMA Director General, just sent us the latest whitepaper on Authentication, Accreditation and Reputation (AAR) for E-mail Marketers, the new vocabulary for fighting spam and phishing.
A very useful read. You can download it here.
Abstract:
"By now,the words "authentication,accreditation and reputation" (AAR) are staples of every email marketer's vocabulary. Generally speaking, marketers understand that these solutions are aimed at reducing spam and phishing. Unfortunately, however, much of the discussion around these developments has been technically dense, leaving many feeling hopelessly "on the outside looking in."
For the most part, the technological implementation of authentication is the responsibility of an organization's IT department and/or its email service and technology partners. But at its core, successful email delivery under an AAR regime necessitates adherence to various ISP/Web-based email client delivery requirements, careful monitoring, and sending consumers the most relevant and wanted communications. This places the onus for deliverability success right back on the shoulders of those in charge of their organization's email campaigns - marketers.
This white paper takes the clutter out of the confusing AAR story and focuses squarely on what marketers need to know to be successful in language that marketers can understand, and answers:
--> Why are mailbox providers developing and implementing AAR solutions?
--> What are the leading AAR solutions,how do they work,and how will they benefit legitimate marketers?
--> How can I navigate AAR successfully?"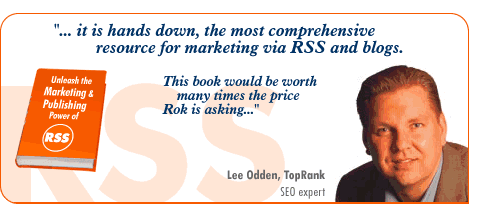 Related Articles
[November 14, 2005]
The Revolution in Online Conversions: Google Analytics
[November 14, 2005]
Don't Put Obstacles on Your Conversion Path
[November 2, 2005]
The Crazy Idea of Using Blogs for Business
[September 12, 2005]
The 7 Steps to Creating the Ultimate Small Business Marketing System
[August 2, 2005]
Heart Kids Blogathon
[July 4, 2005]
How New Michigan and Utah Email Laws Affect You
[June 19, 2005]
A Great List of E-mail Marketing Vendors
[June 19, 2005]
Turning Your Blog in to a Traffic Engine
[May 10, 2005]
30% of All Slovenians Love Spam?
[May 10, 2005]
Internet Marketing in Bosnia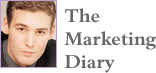 Read about real-life marketing and project management experience, views and results. Follow our projects and see what worked and what didn't and especially what you can learn from our mistakes and successes.
Edited by Rok Hrastnik
Unleash the Marketing & Publishing Power of RSS

The e-book that is defining RSS marketing.
[February 14, 2007]
Directly Grabbing RSS Subscribers and Getting Syndicated Through Pheedo RSS Advertising
[February 13, 2007]
Why is Everyone Missing the RSS Transactional Messaging Opportunity?
[February 12, 2007]
Is Amazon Missing the RSS Advertising Opportunity?
[February 12, 2007]
Will Yahoo! Pipes Increase Content Theft?
[February 9, 2007]
Comments Off Again