You are here: Home » The Marketing Diary » Various Marketing Ramblings » Don't Put Obstacles on Your Conversion Path
November 14, 2005
Don't Put Obstacles on Your Conversion Path
The Sales Conversion Path is the online process that takes an online prospect and brings him to ultimately placing the order or any of the other key steps that aids you in your online sales process, be it in B2B or B2C online marketing.
One of the worst things you can do to hurt your Sales Conversion Path and thus your ultimate Sales Conversion Rate, is putting obstacles in front of the prospect during the sales cycle.
I especially see companies doing so with their E-commerce B2C Online Sales Cycle, usually by requesting the prospect to register and then log-in before completing the order.
While this can make perfect sense for an experienced internet veteran, our E-commerce tests at Studio Moderna show time and time again that shortening the E-commerce Sales Cycle always improves conversion.
In B2B, the Sales Conversion Path usually does not include making the final order online, but is rather focused on lead generation, lead qualification and lead education ... which still does not warrant for putting obstacles in our prospect's way.
To get the drift, just take a look at the SiteExecutive content management system website.
Their online Sales Conversion Path clearly includes demonstrating their product to interested prospects, which they are trying to do with a highlighted product demo.
Certainly an excellent idea ... up to the point where they want you to undergo a "difficult" registration process before giving you access to the demo. Of course, the process is used to generate leads and acquire data that will help SiteExecutive make the sale ...
However, placing the registration barrier in front of the product demo is just bad practice. There are other ways of capturing this data, for example by providing a how-to e-zine on content management, and so on, including an "additional information request" form after the demo.
The moral of this somewhat too long story is simple: don't put obstacles on your prospects' path when they are taking part in your Sales Conversion Process ... you'll just annoy them and in many cases lose them outright.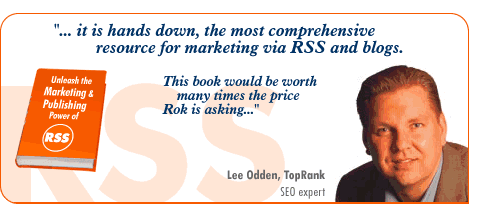 Related Articles
[November 14, 2005]
The Revolution in Online Conversions: Google Analytics
[November 2, 2005]
The Crazy Idea of Using Blogs for Business
[September 12, 2005]
The 7 Steps to Creating the Ultimate Small Business Marketing System
[August 2, 2005]
Heart Kids Blogathon
[July 14, 2005]
Authentication, Accreditation and Reputation for E-mail Marketers
[July 4, 2005]
How New Michigan and Utah Email Laws Affect You
[June 19, 2005]
A Great List of E-mail Marketing Vendors
[June 19, 2005]
Turning Your Blog in to a Traffic Engine
[May 10, 2005]
30% of All Slovenians Love Spam?
[May 10, 2005]
Internet Marketing in Bosnia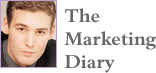 Read about real-life marketing and project management experience, views and results. Follow our projects and see what worked and what didn't and especially what you can learn from our mistakes and successes.
Edited by Rok Hrastnik
Unleash the Marketing & Publishing Power of RSS

The e-book that is defining RSS marketing.
[February 14, 2007]
Directly Grabbing RSS Subscribers and Getting Syndicated Through Pheedo RSS Advertising
[February 13, 2007]
Why is Everyone Missing the RSS Transactional Messaging Opportunity?
[February 12, 2007]
Is Amazon Missing the RSS Advertising Opportunity?
[February 12, 2007]
Will Yahoo! Pipes Increase Content Theft?
[February 9, 2007]
Comments Off Again