You are here: Home » The Marketing Diary » Various Marketing Ramblings » The Crazy Idea of Using Blogs for Business
November 2, 2005
The Crazy Idea of Using Blogs for Business
Times change. Today, blogs are more or less everywhere. From geeks to politicans to marketers and to CEOs, not to mention constant mainstream press coverage.
But the truth is, although business blogging is getting much coverage, we are still far from seeing it reach mainstream marketing, regardless of what we wish to believe. Mass advertising is still the name of the game.
As a direct marketer, I'm naturally not too happy about that, but that's the way the wheel turns, and direct marketing is slowly but surely getting its right place in the marketing mix.
Returning to blogging, a comment I received from a friend in Slovenia a couple of months ago (but never got 'round to publishing it due to time constrains) demonstrates quite nicely the sentiment about blogging in advertising circles.
Zoran Savin, the IAB representative in Slovenia and the Creative Director of a Web agency in Slovenia, is an ad man bringing cool internet marketing ideas to traditional advertisers, and doing a good job of it.
Here's his input on blogging:
"Crazy idea, using blogs for marketing. In fact, how many of you were surprised when businesses went towards corporate blogs? Well, the simple logic of these investments is now getting clearer day by day.
Of course blogs are very much like the traditional "mouth to mouth marketing", but faster and easier to reach, available 24 hours per day, giving thought-leaders even more power to influence people around the world.
But there's more to it than this. As comScore Networks just reported this week, bloggers have a wonderful audience. There are about 50 million of them in America representing about 30 percent of the total U.S. Internet population. And they are, in comparison to the average Internet user, significantly more likely to live in wealthier households, be younger and connect to the Web on high-speed connections. Pretty impressive. Blog readers also visit nearly twice as many websites as the Internet average, and they are much more likely to shop online. So, do not wonder why any more, use them to your advantage."
True to the above comment, Zoran's agency recently helped the largest Slovenian newspaper publisher launch their own blog service, going the way of Blogger and other services, but in this case with mainstream media support.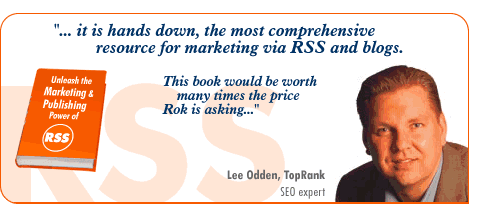 Related Articles
[November 14, 2005]
The Revolution in Online Conversions: Google Analytics
[November 14, 2005]
Don't Put Obstacles on Your Conversion Path
[September 12, 2005]
The 7 Steps to Creating the Ultimate Small Business Marketing System
[August 2, 2005]
Heart Kids Blogathon
[July 14, 2005]
Authentication, Accreditation and Reputation for E-mail Marketers
[July 4, 2005]
How New Michigan and Utah Email Laws Affect You
[June 19, 2005]
A Great List of E-mail Marketing Vendors
[June 19, 2005]
Turning Your Blog in to a Traffic Engine
[May 10, 2005]
30% of All Slovenians Love Spam?
[May 10, 2005]
Internet Marketing in Bosnia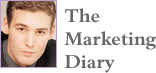 Read about real-life marketing and project management experience, views and results. Follow our projects and see what worked and what didn't and especially what you can learn from our mistakes and successes.
Edited by Rok Hrastnik
Unleash the Marketing & Publishing Power of RSS

The e-book that is defining RSS marketing.
[February 14, 2007]
Directly Grabbing RSS Subscribers and Getting Syndicated Through Pheedo RSS Advertising
[February 13, 2007]
Why is Everyone Missing the RSS Transactional Messaging Opportunity?
[February 12, 2007]
Is Amazon Missing the RSS Advertising Opportunity?
[February 12, 2007]
Will Yahoo! Pipes Increase Content Theft?
[February 9, 2007]
Comments Off Again