You are here: Home » The Marketing Diary » Various Marketing Ramblings » The 7 Steps to Creating the Ultimate Small Business Marketing System
The 7 Steps to Creating the Ultimate Small Business Marketing System
I just love John Jantsch and what he's doing teaching small business owners how to market their products and services.
On September 21st he'll be doing it again, this time with a free teleseminar entitled The 7 Steps to Creating the Ultimate Small Business Marketing System, which he developed especially for his blog readers, but also extends the invitation to you.
Plan to attend a free 1-hour telesession introduction to the Duct Tape Marketing System and each of the courses of action in the Duct Tape Marketing Teleseminar Series. Each participant will receive an information rich introduction to some of my most powerful marketing strategies along with an audio recording of the session, 25-page marketing plan overview and marketing self-analysis tool.
Take a look.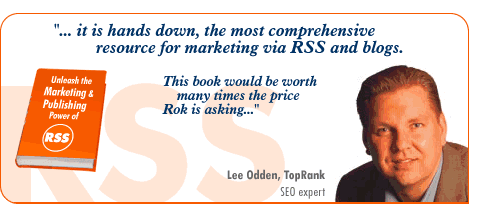 The Revolution in Online Conversions: Google Analytics

Don't Put Obstacles on Your Conversion Path

The Crazy Idea of Using Blogs for Business

Authentication, Accreditation and Reputation for E-mail Marketers

How New Michigan and Utah Email Laws Affect You

A Great List of E-mail Marketing Vendors

Turning Your Blog in to a Traffic Engine

30% of All Slovenians Love Spam?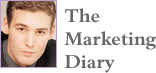 Read about real-life marketing and project management experience, views and results. Follow our projects and see what worked and what didn't and especially what you can learn from our mistakes and successes.
Edited by Rok Hrastnik
Unleash the Marketing & Publishing Power of RSS

The e-book that is defining RSS marketing.

Directly Grabbing RSS Subscribers and Getting Syndicated Through Pheedo RSS Advertising

Why is Everyone Missing the RSS Transactional Messaging Opportunity?

Is Amazon Missing the RSS Advertising Opportunity?

Will Yahoo! Pipes Increase Content Theft?