You are here: Home » The Marketing Diary » Various Marketing Ramblings » Free E-book: 14 Biggest E-book Design Mistakes
March 14, 2005
Free E-book: 14 Biggest E-book Design Mistakes
I've been recently communicating quite heavily with Roger C. Parker, a $32,000,000 best-selling author and guerrilla marketer, concerning RSS and my e-book.
Roger was good enough to share with me some of his most valued experience on creating book bestsellers, and among those were his tips on how to best design an e-book that speaks to the reader and actually markets to him through its design.
He allowed me to share one of his great resources on e-book design with you as well. You can download the PDF file here.
Need-to-know information for anyone contemplating an e-book or report!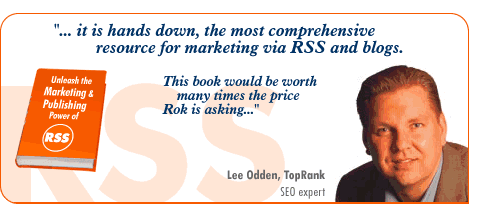 Related Articles
[November 14, 2005]
The Revolution in Online Conversions: Google Analytics
[November 14, 2005]
Don't Put Obstacles on Your Conversion Path
[November 2, 2005]
The Crazy Idea of Using Blogs for Business
[September 12, 2005]
The 7 Steps to Creating the Ultimate Small Business Marketing System
[August 2, 2005]
Heart Kids Blogathon
[July 14, 2005]
Authentication, Accreditation and Reputation for E-mail Marketers
[July 4, 2005]
How New Michigan and Utah Email Laws Affect You
[June 19, 2005]
A Great List of E-mail Marketing Vendors
[June 19, 2005]
Turning Your Blog in to a Traffic Engine
[May 10, 2005]
30% of All Slovenians Love Spam?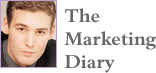 Read about real-life marketing and project management experience, views and results. Follow our projects and see what worked and what didn't and especially what you can learn from our mistakes and successes.
Edited by Rok Hrastnik
Unleash the Marketing & Publishing Power of RSS

The e-book that is defining RSS marketing.
[February 14, 2007]
Directly Grabbing RSS Subscribers and Getting Syndicated Through Pheedo RSS Advertising
[February 13, 2007]
Why is Everyone Missing the RSS Transactional Messaging Opportunity?
[February 12, 2007]
Is Amazon Missing the RSS Advertising Opportunity?
[February 12, 2007]
Will Yahoo! Pipes Increase Content Theft?
[February 9, 2007]
Comments Off Again